Travel Marketing Tips: 7 Ways to Improve Your Travel Website
Online marketing is becoming more and more important to business owners of traveling brands. The goal is to increase numbers of visitors, which will lead to sales or inquiries that can be converted into sales or inquiries. The first few steps for any business owner are deciding on the type of traveler they want, the best channels for marketing depending on their target audience, and selecting a type of website design that suits their needs.
Running a successful travel company is not easy, but it's especially challenging when you have to work around the same, limited tools that everyone else has access to. With that in mind, here are 7 tips for marketing your travel website that will help you break into the market and come out on top.
Some businesses also need branding ideas as well as promotion suggestions so they can keep their name in front of potential customers all year long.
If you're looking to get out of the big city and experience a new culture, travel blog is a resource for finding adventures off-the-beaten path.
The following are 7 tips in regard to travel marketing that will help in increasing presence and improving existing brands.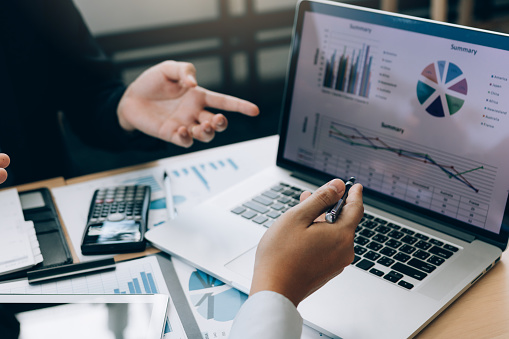 1. Start with a Professional Website
The first step of any promotion strategy is to start with a professional website design. A high-quality and professionally designed site that is easy and efficient for your potential customers to use will show the industry that you truly value your business and your clients.
The layout of the site should be appealing, organized, and easy to navigate for people new to their services as well as old customers who may want to return. The site should also feature multiple ways to contact you such as phone number or email address so your clients can contact you quickly and easily whenever they need it.
2. Create a Blog for Brand Awareness
Another effective promotion idea is to create a blog on your site for brand awareness. Writing about personal experiences or sharing interesting travel stories can be a great way to attract people to your business.
A blog with original content that contains your unique ideas, thoughts, and opinions will allow you to develop a voice and personality as a business owner. Readers will become familiar with your personal tastes, interests, and feelings about the industry allowing them to connect more with you on a deeper level which will likely lead them back to your website for future purchases.
3. Make Your Website Mobile Friendly
The mobile era has officially arrived as mobile device use continues growing at an alarming rate all over the world. In the United States alone, approximately 77% of all consumers use a mobile device to access the internet. To stay competitive in today's market, all websites should be optimized for mobile use.
Studies have also shown that consumers who have a positive experience using a company's website on a mobile device are likely to visit the site again and even share it with others. This is a great way to increase brand awareness through online marketing and make current customers become more loyal.
4. Connect with Customers Through Social Media
Social media sites such as Facebook, Twitter, Instagram, etc."." continues increasing.". It is no secret that the more people you can connect with on social media, the more business you can generate, especially when it comes to travel marketing.
The most important thing to remember is to use your social media presence for good manners. Most importantly, be positive and helpful in all of your posts so others will want to connect with you as well.
5. Create a Travel Blog That is Useful and Interesting
The best way to increase awareness of a business online is by writing a blog about the company's services and experiences in the industry. Blog posts are an excellent way to give your potential customers "insider" information they can't find anywhere else including testimonials, tips, how-to guides, advice, interesting travel stories, interesting quotes, etc.
Research has shown that blogs tend to have longer-lasting effects on brand awareness because they are viewed as more trustworthy and credible.
6. Create an eCommerce Website
Having a website for buying travel products or services is another effective way to connect with customers online. A well designed travel eCommerce site can be very profitable especially when it is easy for customers to purchase products with just a few simple clicks on the site's website. Creating an eCommerce website can be a very simple process as it only requires a few holes to be punched in the company's website as well as a few additional tools depending on what is needed.
A simple way to create an eCommerce website is by creating a single-page website with a shopping cart widget. This type of setup allows customers to easily purchase goods and services from the companies they like via one central location on the site.
Consideration should always be given for how the site will look and function before placing any content onto it; many people may try to purchase your products or services but only if the site is easy and convenient for them to navigate and use.
7. Use Social Media for Photos
One of the most effective ways to increase sales is by using social media for photos. By posting pictures of recent travels or experiences that your customers can see, hear, or even feel, you can increase brand awareness as well as generate sales.
By mixing taste-based images with lifestyle-based images, you will be creating photos that are interesting, beautiful, and appealing to your target audience. This also shows your clients that they are not just a business but a person too.
The use of travel photography allows businesses to remain relevant in today's market by staying current with their industry and showing potential customers what they have created in their business each day.